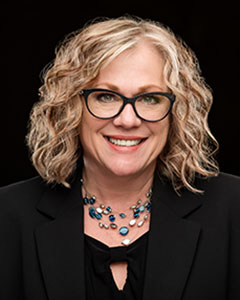 St. Paul, Minn. | July 11, 2023 – Drake Bank welcomes Lisa L. Franxman as VP, Commercial Banker/SBA Specialist. Franxman has over 20 years of experience in various facets of the banking industry, such as commercial and SBA lending.
In her role at Drake, Franxman will assist Drake in growing the SBA lending area as a preferred SBA Lender. Additionally, Franxman is responsible for developing, growing, retaining commercial relationships and processing SBA loans.
"We are excited that Lisa is joining our team," said Scott Swenson, chief banking officer at Drake Bank. "Her knowledge and experience will greatly impact our commercial banking team. Being able to bring expertise to SBA lending supports our mission of building a better future for our community."
Franxman is also highly involved in the community and serves as the 2023 Minneapolis Aquatennial Captain. Additionally, Franxman is on the Board of Directors and Treasurer for the Dakota County Regional Chamber of Commerce, Citizen Advisory Board for Dakota County Sheriff, and Treasurer for the Rosemount Rotary Club.
---
Drake Bank is a purpose-driven, independent community bank in St. Paul. Founded in 2002, the Drake team focuses on building authentic relationships and building a better future for the local communities. Drake team members work individually with each client to provide business, consumer, cash management, and mortgage services to help them reach their goals. Outside of the Bank's traditional banking services, it partners with mission-aligned financial technology companies to expand its mission to other communities. Start building a better future. Learn more at drake-bank.com.