Thinking about your better future home?
Whether you are looking for a first home, upgrading, downsizing, or refinancing, our team will help make your homeownership dreams possible. We offer:
Affordable Mortgage Loans

First-Time Homebuyer Mortgage Loans

Conventional Mortgage Loans
Not sure what mortgage loan solution is right for you? Our team will guide you through the process and recommend loan options that fit your homeownership dreams.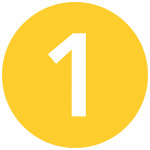 Pre-Qualification1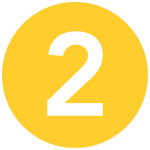 Application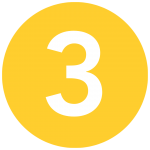 Processing & Underwriting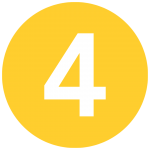 Closing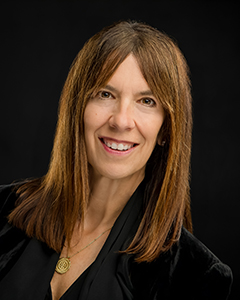 Stephanie has over 25 years of experience in helping individuals become homeowners. Stephanie joined Drake Bank in 2014 after owning her own mortgage company. Stephanie has been recognized as a multi-year Super Mortgage ProfessionalTM based on client satisfaction. Stephanie enjoys traveling, fitness, spending time with family, and living a healthy lifestyle in her free time.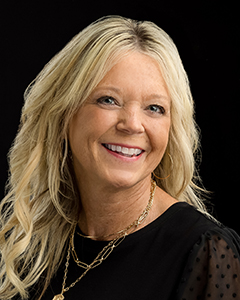 Teresa graduated from college with a degree in elementary education and took a summer job after graduation in the mortgage industry, and has never left. Teresa's detail-oriented work helps clients through the mortgage processing process with high-level customer service. Outside of work, Teresa enjoys camping, trying new restaurants, and spending time with friends and family.
Homeownership looks different for everyone. We offer a variety of mortgage products, including:
Affordable Mortgage Loans
Specialized mortgage products for individuals will low-to-moderate income, with smaller down payment options.
---
First-Time Homebuyer Mortgage Loans
Government-backed mortgage products providing a variety of benefits for first-time homebuyers, including smaller down payments. Fixed- and adjustable-rate options are available.
---
Conventional Mortgage Loans
Traditional mortgage products with fixed- and adjustable-rate options available for single-family homes under $715,000.
---
Jumbo / Non-Conforming Mortgage Loans
Available for single-family homes over $647,200, with fixed- or adjustable-rate options.
---
Veteran & Active-Duty Military Mortgage Loans
Government-backed mortgage products available to service members. Eligible veterans and active-duty military personnel can finance 100% of a home's value with no down payment. Our team is experienced with the entire VA program.
---
New Construction Loans
New construction financing is more complicated than a typical mortgage, but we help coordinate your financing from the beginning, so you don't have to worry about securing a loan for the land, construction of the home, and the permanent mortgage.
---
Refinancing Options
Take advantage of lower interest rates to reduce payments, and extend or shorten your loan terms by refinancing your current home's mortgage loan.
1 By completing the pre-qualification application you are not committed to work with Drake Bank.
The Prequalification
To get the process started you should…
Call Stephanie Scarrella (651-767- 9840) or Teresa Pignato 651-767- 9838 who
will take your application over the phone
OR click here to complete the short online short pre-qualification application
You are not committed to work with Drake Bank by this prequalification!
Drake Bank will…
Inform you of the amount of the loan for which you prequalify and provide you a prequalification letter
Discuss products, interest rate options and closing costs
Identify the product(s) that best fits your financial needs and goals
Schedule an appointment for the application interview
Identify required documentation and the amount of the deposit needed to process your application
Also, you should know…
When you choose Drake Bank for your mortgage financing needs, you will have the personal attention of an experienced financial lender who will walk you through each step and help you understand the process.
The Formal Application
You will need to:
Provide basic information to your banker including your social security number, your income, loan amount, property address and value of the property to be mortgaged

Select a product (with guidance from Stephanie and Teresa)

Receive and review the Loan Estimate which will be sent to you. The Loan Estimate provides our good faith estimate of the interest rate on the loan, your monthly payments, closing costs and other items that help you decide if this loan is right for you.

Completing your mortgage application will require additional information about your employment history, income savings, investments, debts and the property you wish to purchase or refinance.

Confirm your preferred method for communication and receipt of documentation

Review the Consumer Financial Protection Bureau (CFPB) Your Home Loan Tool Kit that we send you. Review and sign the application documentation.

Provide your intent to proceed and submit your application and application deposit. Your intent to proceed must be received before your application deposit will be accepted.
Drake Bank will…
Determine who should be contacted to gain access to the property and the best time to schedule the appointment with the appraiser

Identify any additional documentation that may be required to render a credit decision

Accept and deliver the completed application package to the chosen source of the mortgage funding
Also, you should know…
Additional information to further process your application will be requested, including…
Realtor and attorney contact information

Documentation about your income such as salary, earnings and wages (for example W-2s, alimony, investment income, social security)

Most recent two years' federal income tax returns

Verification of employment if employed

Most recent three months' bank and investment statements — all pages

Purchase contract and any and all addendums for the property you are buying
Processing
Stephanie and Teresa will…
Identify any additional documentation needed to process the loan and render a credit decision— confirm how and when it will be received

Order the appraisal, flood certification, title commitment and private mortgage insurance certificate.  The appraisal will be completed by a state-licensed and/or certified appraiser

Send you a copy of the appraisal
Also, you should know…
Once the appraisal is complete, the application can move into the next step of the process. Ensure that your appraisal appointment is scheduled promptly and kept as agreed. Promptly provide Drake Bank with any additional documentation required to render a credit decision.
Underwriting
You will need to:
Secure and provide evidence of homeowners (or "hazard") insurance and flood insurance (if required) coverage for the property being purchased or refinanced

Review, sign and return any applicable documents or disclosures that are provided to you by Drake Bank
Drake Bank will…
Review all employment, income, savings, investments and debt

Compare information on the application to paystubs, W-2 forms, tax returns, bank and investment statements, etc. to determine that sufficient income and funds are available for down payment, closing costs and reserves

Review the credit report to determine outstanding debt, payment history and your current credit score

Review the appraisal to confirm the market value and determine if the property represents sufficient collateral for the loan

Determine that qualification requirements are met to approve the loan

Deliver the Commitment Letter and identify any closing conditions, if the loan is approved

Provide updated regulatory disclosures
You should also know…
When you receive the Commitment Letter, updated regulatory disclosures if applicable and appraisal, you must review these documents and note any conditions required for closing. The loan can be scheduled for closing once Drake Bank has received all required information.
Closing
Drake Bank will:
Review and confirm all loan terms and closing conditions

Identify a convenient date, time and location for the closing

Schedule the closing with the title company

Order pay-off letters, subordinations, releases, etc. and clear all closing conditions

Send your Closing Disclosure for your review at least three business days prior to closing

Prepare and deliver the closing documents to the title company and coordinate final figures for closing; wire the loan proceeds to the title company
Provide information on final funds needed for closing and the method of payment required
You need to:
Attend the closing at Drake Bank or title company as scheduled and sign all mortgage and legal documents

Provide final funds for closing if required. This information will be detailed in the Closing Disclosure.
You should also know…
When you attend the closing, bring a legal form of identification (driver's license, state I.D., passport, etc.) and the necessary final funds in the form of a cashier's check or secured funds                                                                              

Confirm with your Mortgage Banker or the title company if funds will need to be wired from your bank to the title company's bank

Compare the Closing Disclosure to the Loan Estimate
Contact your Mortgage Banker in advance of the closing if you have any questions
RESIDENTIAL REAL ESTATE FINANCING
Few financial decisions share the high level of complexity, emotional content, and long-lasting impact on personal finances as the purchase and financing of a home. That's why so many people come to Drake Bank where Stephanie Scarrella and Teresa Pignato offer an extensive array of mortgage options.
Stephanie and Teresa have worked in mortgage origination for over 20 years and as a team for 15 years.
New purchase or refinance, your best call will be to Stephanie or Teresa!
APPLY ONLINE TODAY
Apply Online for a Mortgage
Get a headstart on your mortgage application by filling it out online today. A mortgage specialist will be in touch with you very soon.
APPLY ONLINE TODAY