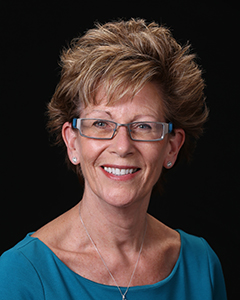 St. Paul, Minn. | May 4, 2020 – Drake Bank welcomes Laura Gevik to the senior management team as senior vice president, chief operations officer. Gevik's results-oriented experience in coaching and developing staff, and bank management and operations will allow Drake to continue in its growth trajectory. Gevik's extensive banking leadership includes working as an independent consultant in assisting community banks in operational assessments, project management, procedure and policy drafting, and merger projects; serving as senior vice president of operations at Home Federal Savings Bank and American Bank of St Paul (formerly Dakota Bank); along with time at RCU in Rice Lake, WI and Dakota Bank in Mendota Heights.
Gevik will oversee audit, BSA, compliance, deposit operations, finance, and human resources in her role at Drake Bank.
"We are excited to have Laura join the Drake Bank team. Laura's vast background in banking operations and management well align with our plans for continued growth," said Greg Larson, CEO and President at Drake Bank. "Laura's energy and passion for community banking and serving the community connect with our vision and mission; she will be an excellent addition to our team."
---
Drake Bank is a purpose driven independent bank in St. Paul. We were founded in 2002 by a group of successful entrepreneurs committed to helping others succeed for the shared prosperity of their community. Our 70+ founders invested their own money to fund the first business loans and many are still shareholders today. Start building a better future. Learn more at drake-bank.com.