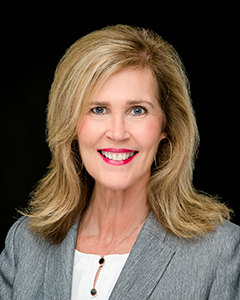 St. Paul, Minn. | August 23, 2021 – Drake Bank welcomes Karen A. LaBate as vice president commercial banker. LaBate has over 17 years of experience in commercial banking at community banks throughout Minnesota. LaBate has a passion for building relationships with clients to help meet their business needs and goals while managing risk.
In her role at Drake, LaBate is responsible for developing, growing, and maintaining commercial relationships, while participating in community and professional organizations to enhance business opportunities and represent the overall Drake Bank brand.
"We are excited to be growing our commercial banking team," said Scott Swenson, chief banking officer at Drake Bank. "Karen is a great fit for our team and the Bank's vision of building a better future for our clients and community. Her experience in building relationships and helping business clients meet their goals is something our commercial banking team strives for each day. We are excited to have her on board."
LaBate is also involved in the community with board service with Women in Manufacturing and leadership as Board Chair of Hope for Tomorrow.
---
Drake Bank is a purpose driven independent bank in St. Paul. We were founded in 2002 by a group of successful entrepreneurs committed to helping others succeed for the shared prosperity of their community. Our 70+ founders invested their own money to fund the first business loans and many are still shareholders today. Start building a better future. Learn more at drake-bank.com.