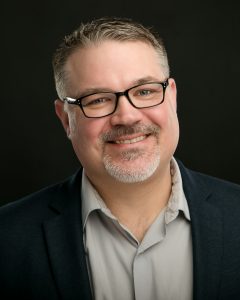 St. Paul, Minn. | January 25, 2021 – Drake Bank welcomes Justin Robinson, J.D. as vice president of compliance and risk. Robinson has over 18 years of experience in providing compliance and risk consulting to financial institutions in his previous roles at CliftonLarsonAllen LLP and McGladrey. In his most recent position at CliftonLarsonAllen LLP, Robinson was a leader in the national compliance group, where he provided and managed national regulatory compliance audits and consulting for financial institutions.
"It is exciting to have Justin join the Drake Bank team. His expertise in compliance, audit, and risk will help the Bank as we moved forward in building a better future and services for our clients," said Laura Gevik, chief operations officer at Drake Bank. "This is a critical role for the current banking environment we are in; having such a well-versed individual join our team is essential for our current and future plans."
Robinson will be overseeing the compliance, internal audit, and risk areas for Drake Bank.
---
Drake Bank is a purpose driven independent bank in St. Paul. We were founded in 2002 by a group of successful entrepreneurs committed to helping others succeed for the shared prosperity of their community. Our 70+ founders invested their own money to fund the first business loans and many are still shareholders today. Start building a better future. Learn more at drake-bank.com.