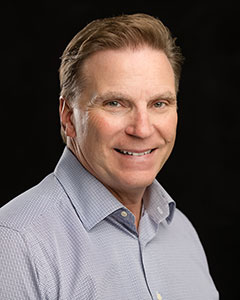 St. Paul, Minn. | June 15, 2023 – Drake Bank welcomes Jim (James) Iacarella as ITIN Mortgage Loan Officer (NMLS #343004). Iacarella is a highly accomplished mortgage officer with over 30 years of experience in developing relationships and helping individuals through the mortgage process. Additionally, in the last 13 years, Iacarella has maintained a hyper-focus on community banking.
In his role at Drake, Iacarella will assist Drake in implementing the ITIN mortgage program, providing an underserved market with more opportunities for becoming a homeowner. Additionally, Iacarella is responsible for developing, growing, and retaining relationships and originating mortgage loans for consumers with Individual Taxpayer Identification Numbers.
"We are excited to have Jim at the Bank," said Scott Swenson, chief banking officer at Drake Bank. "Implementing an ITIN mortgage program is aligned with our mission. Having Jim onboard allows us to gain knowledge and expertise in the ITIN market and amplifies our efforts of helping everyone build a better future."
Iacarella is also involved in the community as an advisor for Junior Achievement, a volunteer at Twin Cities Habitat for Humanity, and a ZOOM House Transitional Housing committee member.
---
Drake Bank is a purpose-driven, independent community bank in St. Paul. Founded in 2002, the Drake team focuses on building authentic relationships and building a better future for the local communities. Drake team members work individually with each client to provide business, consumer, cash management, and mortgage services to help them reach their goals. Outside of the Bank's traditional banking services, it partners with mission-aligned financial technology companies to expand its mission to other communities. Start building a better future. Learn more at drake-bank.com.