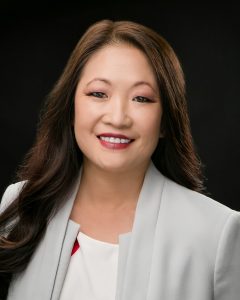 St. Paul, Minn. | April 26, 2021 – Holly Stocker has joined the Drake Bank Board of Directors, with service starting in April 2021. The addition of Stocker to the Drake Bank Board is part of the strategy to expand the Drake Bank Board's breadth by relying on experienced community business leaders from a wide variety of disciplines with specific subject matter expertise.
"We are delighted to have Holly Stocker join our Board of Directors," said Greg Larson, CEO, President, and director/shareholder at Drake Bank. "Holly has an incredible background and is highly skilled in her field. We are honored to have her expertise and perspective join our Board."
Stocker is shareholder at Winthrop & Weinstine, specializing in commercial lending, tax credit financing, real estate financing, energy real estate, renewable energy development, and construction. She is passionate about coming up with creative solutions for her clients by applying her finance and legal background and expertise. Stocker received her bachelor's degree from the University of St. Thomas and her Juris Doctoral degree from the University of Minnesota Law School.
Stocker has been recognized as a Top Woman in Finance by Finance and Commerce, North Star Lawyer by Minnesota State Bar Association, Rising Star by Minnesota Super Lawyers, and highly regarded by IFLR1000. Additionally, Stocker is highly involved in the community with service, membership, and volunteerism with Habitat for Humanity of Minnesota, American College of Mortgage Attorneys, Minnesota Women Lawyers, and Minnesota Commercial Real Estate Women. Additionally, she an adjunct law professor at the University of Minnesota Law School and mentor through the Winthrop & Weinstein and University of Minnesota Minority Mentorship Program.
"Holly has a proven record of excellence," said Nichol Beckstrand, co-chair at Drake Bank, "We are looking forward to having her join the Board. Her expertise will add value to the other knowledge areas we have around the table and continue to push Drake on its journey to excellence."
---
Drake Bank is a purpose driven independent bank in St. Paul. We were founded in 2002 by a group of successful entrepreneurs committed to helping others succeed for the shared prosperity of their community. Our 70+ founders invested their own money to fund the first business loans and many are still shareholders today. Start building a better future. Learn more at drake-bank.com.