St. Paul, Minn. | July 9, 2020 – Bo Thao-Urabe and Richard Wanke have joined the Drake Bank Board of Directors. The addition of Bo and Richard to the Drake Bank Board is part of a strategy to expand the breadth of the Drake Bank Board by relying on experienced community business leaders from a wide variety of disciplines with specific subject matter expertise. Bo and Richard each have unique knowledgebases that will complement Drake Bank's team of directors and the growth goals of Drake Bank.
"We are pleased to have Bo Thao-Urabe and Richard Wanke join our Board of Directors," said Greg Larson, CEO, President, and Director/Shareholder at Drake Bank. "Bo and Richard are recognized leaders who are highly skilled in their fields of expertise. They will add valuable perspectives to our growth plan and help usher us on our journey to excellence."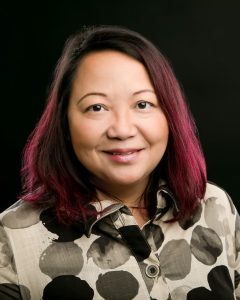 Bo Thao-Urabe is co-founder and executive network director of the Coalition of Asian American Leaders (CAAL). She is passionate about and has spent her life creating community-centered, asset-based solutions that push for meaningful change for those who are most impacted by systemic inequities. Before joining CAAL, Bo led the social justice philanthropy portfolio and organization learning, as Senior Director at Asian Americas/Pacific Islanders in Philanthropy (AAPIP).
Additionally, Bo has served in a variety of leadership roles in government, local, and national nonprofits. She has been recognized for her leadership and impact, receiving the Facing Race Award and named a Bush Fellow. Additionally, she has been named Minnesota Business Magazine's Real Power 50 and Twin Cities Business Magazine's 100 People to Know.
"Bo's commitment to inclusive community building and solutions is compelling and important for our communities." said Nichol Beckstrand, Co-chair at Drake Bank, "We look forward to having her on the Board. Her values align with Drake Bank and the vision of the organization. Bo's voice is a great one to add to the table, especially for the diverse community that Drake Bank serves."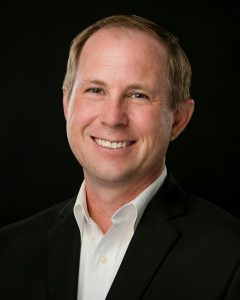 Likewise, Richard Wanke has joined Drake Bank's Board of Directors. Richard has been a serial entrepreneur his entire life, beginning at age 14 when he coded and sold his first software. Richard's entrepreneurial vision and knowledge, paired with his extensive technology background, is a valuable resource for Drake Bank's Board.
Since 1998, Richard has founded several technology service businesses, including CFC Technology Corporation, Fernbrook Financial Services, and Wanke Associates, LCC; all of which support financial institutions in areas such as IT services, data center operations, and equipment procurement and leasing. Currently, Richard is the chief commercial officer at Urban FT (North America); after selling CFC Technology to Urban FT in 2019. Additionally, Richard has sat on several boards and continues to invest in local businesses.
"Richard is an innovator who is passionate in both the financial services and technology sectors. With the future of the banking industry, these two skillsets will be an excellent guide and resource for Drake Bank," said Beckstrand, "We are grateful to have Richard join our Board."
Both Bo and Richard started their service on Drake Bank's Board of Directors in May 2020.
---
Drake Bank is a purpose driven independent bank in St. Paul. We were founded in 2002 by a group of successful entrepreneurs committed to helping others succeed for the shared prosperity of their community. Our 70+ founders invested their own money to fund the first business loans and many are still shareholders today. Start building a better future with us. Learn more at drake-bank.com.