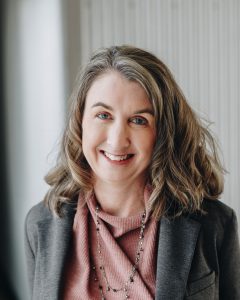 St. Paul, Minn. | March 27, 2020 – Drake Bank has appointed Nichol Beckstrand as Co-Chair of their Board of Directors. Nichol brings significant leadership and financial services industry experience to the Drake Bank Board, including serving as Chief Operating Officer and President at Sunrise Banks. Nichol then served as President and CEO of the Minnesota Multi Housing Association. She is now an Independent Financial Technology and Housing Consultant, currently working with a start-up business, Yard Homes. After graduation from the Carlson School of Management at the University of Minnesota, she joined CliftonLarsonAllen where she was named principal within six years.
Nichol has contributed her leadership and service to the community by participating on several boards including Habitat for Humanity of Minnesota and the Family Housing Fund. Over the course of her career, Nichol has been named one of the Top Women in Banking by the Northwestern Financial Review, one of the Top Women in Business by the Minneapolis/St. Paul Business Journal, and as one of the Top Women in Finance by Finance & Commerce. In 2011, Nichol was named one of the 40 Under 40 in Minneapolis/St. Paul Business Journal.
Drake Bank President and CEO, Greg Larson, commented: "We are very excited Nichol has joined the Drake Bank Board of Directors. Nichol is providing our board and staff with valuable insight into areas that can have a tangible positive impact on Drake Bank and our community. Nichol and I have known each other for many years, and I am thrilled for the opportunity to finally work together with her to build a better future for Drake Bank stakeholders."
---
Drake Bank is a purpose driven independent bank in St. Paul. We were founded in 2002 by a group of successful entrepreneurs committed to helping others succeed for the shared prosperity of their community. Our 70+ founders invested their own money to fund the first business loans and many are still shareholders today. Start building a better future with us. Learn more at drake-bank.com.